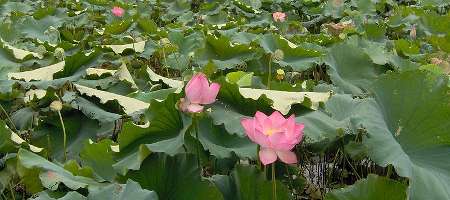 Flowers from China
by Dave Marshall on July 1st
There are a huge number of varieties of flowers in China, perhaps the most in the world.
These varieties are found all over China and include over six hundred species of rhododendron. In comparison Europe has only nine species of rhododendron to speak of.
China's gardens are famous as they boast many of the native species. There are an impressive thirty one thousand plant varieties in China and many of these are cultivated for display.

Some flowers are grown commercially, however, such as the rhododendron. While the Plum Blossom and Tree Peony are the national flowers of China many others are produced and sold. Chinese flowers include forsythias, magnolias, camellias, primroses, viburnums and china roses. It might seem as if China could easily corner a niche in the global market because it produces so many varieties of flowers but the most popular ones are easily grown elsewhere. The climate required for forsythias, rhododendrons and primroses and so on is just as readily available in Europe as it is in China. These popular flowers are easily grown elsewhere in the world therefore they do not have to be imported from China but can be home grown.

While China does not export much in the way of flowers there are flowers commercially grown. Flowers are common in Chinese festivals such as the Moon Festival where it is customary to give flowers and eat moon cake.

While the emphasis on flowers in China is largely for display in famous gardens they are grown commercially for the use of Chinese customers. China does not export much in the way of flowers because they can so easily be grown elsewhere.
Welcome to Flower Experts
Written for you by flower experts, giving you tips and advice on everything flower related. Read interesting flower facts and news.
Send Christmas Flowers
Latest News