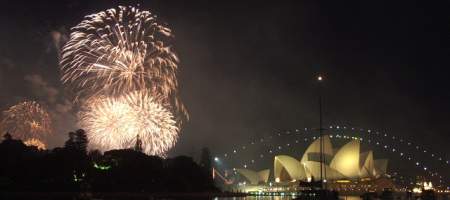 Traditional New Year
by Brian Nisbet on December 31st
Everybody knows that the traditional New Years Eve Anthem, 'Auld Lang Syne' originated in Scotland, being the adaptation of the famous poem by Scotland's revered poet, Robert Burns. So what better way to see in 2015 than to sing Auld Lang Syne in its place of birth - by seeing in the New Year in Scotland!

Having its origins in the Winter Solstice Festivals, New Year is celebrated as 'Hogmanay' in Scotland and is more than just a one night celebration! The Scottish certainly do know how to party and in Edinburgh, where you will find arguably the biggest and best Hogmanay celebrations, the festivities go on for four days!

Experience street parties, the like of which you have never imagined! Drink traditional Scottish whiskey and watch in awe at the spectacle of street entertainers, including theatre and comedy and traditional Scottish Ceilidh music and dancing. As well as modern bands and modern venues (with modern ticket prices – so book ahead!). Also witness the legendary firework displays on offer throughout the country!

There are many aspects to traditional Hogmanay celebrations, most of which focus upon welcoming the New Year and your friends and neighbours into your home. A very traditional aspect of Hogmanay is that of 'first footing'. This long standing Scottish tradition begins after midnight on New Years Eve and when the New Year has just begun in the early hours of 1st January. It involves being the first person to set foot across a threshold, such as your neighbours or friends house. In order to bring good luck you should also give a present to the person whose threshold you have 'first footed'. Gifts include whiskey,
shortbread, black buns and white heather – which as the folklore goes is a symbol of good luck throughout Scotland. More recently the online ordering of flowers and sending them directly to friends and loved ones over the festive period and into the New Year, has become more popular throughout the UK.
Tags: auld lang syne, winter solstice, ceilidh, hogmanay, new year, flowers
Welcome to Flower Experts
Written for you by flower experts, giving you tips and advice on everything flower related. Read interesting flower facts and news.
Send Christmas Flowers
Latest News