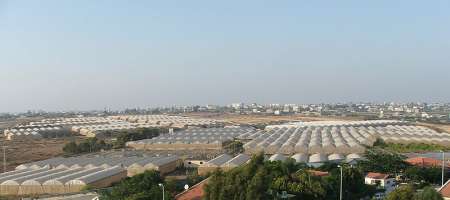 Hydroculture
by Flower Experts Editor on April 8th
Hydroculture is a way of growing plants without using any soil whatsoever. Instead, plants are grown in special nutrients and an aggregate which absorbs water. There are a variety of advantages to being able to grow plants in this particular way. There will be easy visibility of water requirements with plants grown in hydroculture. The aggregate is open which allows good air circulation around the roots of the plants. As well as this factor, the reservoir water helps to create humidity around the leaves of the growing plant.

This method of growing is cleaner than using soil. It is also far easier to clean up any mess or spills. The growing medium never needs to be replaced. There is excellent aeration because the medium does not create compaction. Another major advantage is that it is completely pest-free because no type of pest can survive in the aggregates used. Plants which require either high levels or low levels of water can be grown together and all plants grow healthily and faster. Hydroculture plants have smaller root systems generally and therefore do not need to be repotted as often as plants which are grown in soil.

Tropical plants grow well using the system of hydroculture. Virtually any plant can be grown in water, including cacti and succulents – their roots will not be directly immersed in the water but suspended above it. For plants that enjoy a moist environment, their roots will grow long and stretch down into the water.
Welcome to Flower Experts
Written for you by flower experts, giving you tips and advice on everything flower related. Read interesting flower facts and news.
Send Christmas Flowers
Latest News