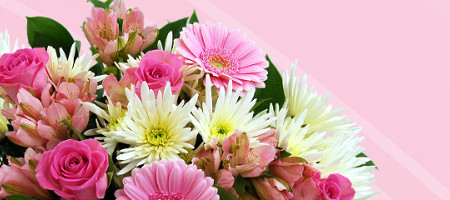 Mother's Day, not just for Mum
by Barry Marshall on March 14th
Most countries across the world have one day per year solely devoted to the celebration and honouring of mothers. This day gives families a chance to tell their mothers how much they love them, and how much they are appreciated for all that they do. Different countries and cultures celebrate Mother's Day in a variety of different ways. In Mexico, for example, children serenade their mothers the night before, and then on Mother's Day there is a big family celebration, usually involving a lively church service and traditional Mexican meals. In Ethiopia, on the other hand, children help their mothers prepare food for the family and then tribal songs are sung.

Yet regardless of the different ways in which Mother's Day in celebrated, there tends to be an overall trend of giving gifts to one's mother, and this commonly includes the giving of flowers. In North America and Asia carnations are a favourite and traditional flower to give to mothers on Mother's Day.

Yet whilst Mother's Day serves as a time in which to celebrate and give thanks to your natural mother, it should not be forgotten that this is also a perfect opportunity to send flowers to another mother-figure in your life. Many people, for example, also give flowers to their grandmothers or great grandmothers on Mother's Day. Additionally, there are people who are raised and cared for by women who are not their natural mothers. Sometimes this might be an aunt or other relation, or perhaps even an adoptive or foster mother.

Mother's Day is also an ideal time to give thanks to these women by the sending of traditional Mother's Day flowers. Though called 'Mother's Day', the purpose of this day is essentially to give thanks to the woman, or women, in one's life who have acted like a mother-figure, and what better way to do so than with a beautiful bouquet of flowers?
Welcome to Flower Experts
Written for you by flower experts, giving you tips and advice on everything flower related. Read interesting flower facts and news.
Send Christmas Flowers
Latest News