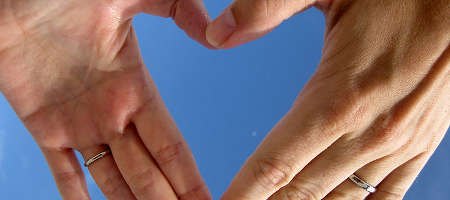 Valentine Links
by Brian Nisbet on February 10th

Beautiful selection of Valentines Day Flowers and gift sets available from Clare Florist. Free Next Day Delivery included to anywhere in the UK!
Valentine's Day Around The World
February 14th is the main date around the world celebrating
Valentines Day but there are some countries who celebrate on
different dates as you will see from the list below. Many of these
links have interesting facts and figures about the big date so take
your choice and be more educated and aware the next time Valentines
Day comes around.

http://www.mydearvalentine.com/valentine-around-the-world/
http://www.novareinna.com/festive/valworld.html
http://www.stvalentines.net/traditions.htm
http://aglobalworld.com/holidays-around-the-world/valentines-day/
http://www.romanceclass.com/miscr/vday/traditions.asp
http://www.brownielocks.com/valentinehistory.html
http://www.valentineideas.org.uk/history-valentine-day.html
http://www.theholidayspot.com/valentine/history_of_valentine.htm
Welcome to Flower Experts
Written for you by flower experts, giving you tips and advice on everything flower related. Read interesting flower facts and news.
Send Christmas Flowers
Latest News