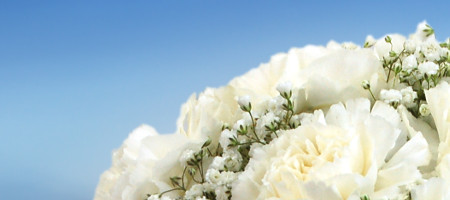 Easter flower colours
by Flower Experts Editor on April 4th
White And Yellow Flowers At Easter

White and yellow flowers are very popular at Easter time, for different reasons. They often feature in religious ceremonies for this most important ceremony in the Christian calendar, representing new life and hope.
Churches and religious parades will have white and yellow flowers strongly represented amongst their bouquets. Saint Peter's Square in the Vatican is known for its 'sea of flowers' over the Easter period, and these blooms include yellow roses, white apple blossoms, yellow and white tulips and azaleas. Other popular flowers used in home bouquets of these colours include yellow narcissi, white and yellow chrys and white longiflorum lilies. White lilies are extremely popular, and are now able to be grown in colder UK temperatures due to advances in horticulture and quicker transportation; they add a heady and exotic scent to mixed bouquets and bring about the anticipation of Summer's stronger blooms and scents.

White and yellow flowers at Easter are also reminiscent of the fresh early signs of new life. We associate buttercup yellow with bright yellow chicks, creamy whites and pale lemons with fresh daffodils and narcissi, and also freshly hatched eggs. Their pale and clean colours suggest at the stronger and more luscious blooms of Summer to come - the rich and vibrant reds, pinks and purples of exotic hot weather blooms and their more powerful scents. White and yellow Easter blooms also tend to have light and delicate scents - again reminiscent of the fresh and crisp Spring weather, and beautiful when combined with new leaf green foliages.

One thing is for sure, whichever yellow and white flowers you choose at Easter, you are guaranteed to bring a touch of hope, brightness and beauty into your home, and remind yourself that Winter truly has passed!
Welcome to Flower Experts
Written for you by flower experts, giving you tips and advice on everything flower related. Read interesting flower facts and news.
Send Christmas Flowers
Latest News