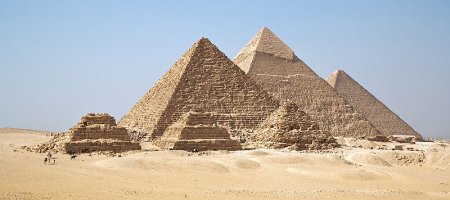 Flowers from Egypt
by Dave Marshall on June 5th
Egypt is famous for its two main exports, the lotus and papyrus flowers which are a form of lily. While many assume that Egypt has an arid climate and is composed largely of desert land the valley of the Nile is a natural producer of plants. Along this valley which is very rich and fertile, many varieties of flower can grow. Great white water lilies grow on the river itself and many other types of flower flourish in the warm climate of the valley which also provides a lot of food for plants and plenty of water.

The blue and white lotus is a particularly popular export as they are native to Egypt and difficult to grow elsewhere. This is because it is difficult and expensive to artificially create an environment where these flowers might flourish. It is exported to Europe in volume but is available worldwide.

Flowers form part of many of Egypt's traditions and have always been popular which is why so many are grown. They have formerly been used to decorate war carts, coffins and animals. They have also been given as gifts of love and worship. As they have been used so much in decoration, a variety of breeds and colours have developed over years.
Today flowers are exported worldwide from Egypt. Some of the exports include the chrysanthemum and chamomile (the second most popular exports) and the Egyptian flower which is red and violet in colour. Also grown in Egypt are narcissus, willow, belladonna,
henna, chickpea, sunflower, cactus, pomegranate, carnation and bitter orange. As some of these, such as the sunflower, are easily grown in other climates, the Egyptian lilies remain the most popular along with chamomile.
Welcome to Flower Experts
Written for you by flower experts, giving you tips and advice on everything flower related. Read interesting flower facts and news.
Send Christmas Flowers
Latest News