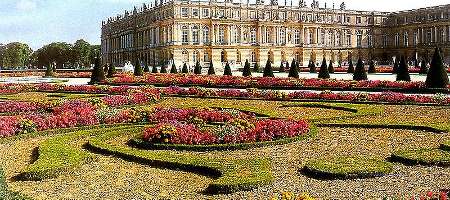 Flowers from France
by Kerry Joyce on May 16th
France is the third largest market for flowers, in Europe, after Germany and the Netherlands. It is also the fourth largest importer of cut flowers and foliage after the Netherlands, Germany and Italy.
Flowers are very popular in France and the cultivation and development of particular flowers in France is valued by their culture. As a result, many of the French purchase flowers for a number of occasions while producers grow both popular flowers for mass consumption as well as some rarer varieties such as the Mimosa, (Acacia), grown in the South of France. Due to the climate the production of flowers varies across France as does the price of cut flowers by almost 50%.
Imports include roses (the most popular cut flower in France), tulips, orchids, chrysanthemums and carnations. The main suppliers of these cut flowers were from the Netherlands (around 80%) followed by Italy and Spain.
France enjoys a good business relationship with other European countries in terms of the cut flower trade, and due to the French tastes and preferences for particular flowers suppliers are not often sourced outside of Europe. This is because the most popular types of flowers are brightly coloured such as tulips and carnations rather than exotic or unusual. Other colourful flowers such as peonies are becoming increasingly popular with the French. However, they prefer to develop rarer or more unusual varieties on French soil.
For mass market consumption brightly coloured flowers are generally less expensive and last longer than more delicate or subtle blooms and are more popular for their aesthetic value.
Welcome to Flower Experts
Written for you by flower experts, giving you tips and advice on everything flower related. Read interesting flower facts and news.
Send Christmas Flowers
Latest News