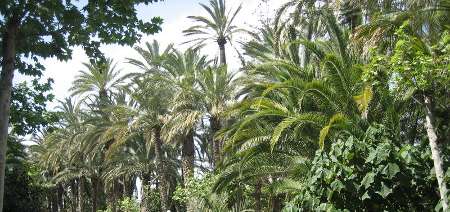 Flowers from Spain
by Brian Nisbet on May 14th
The production of cut flowers in Spain has been gradually increasing over the last ten years and Spain is the fifth largest market in the EU. The country has always been very well known for traditional flower growing as the domestic production has previously been said to cover nearly three quarters of the consumption in Spain.
The two main flowers produced are carnations, and roses which accounted for over half of the Spanish exports. Compared to other countries, only small amounts of flowers are traded through central markets, instead, there are individual wholesalers and even direct trade between the growers and retailers. Although the popularity of Dianthus has decreased lately, it is still one of the leading flowers produced and is still extremely popular in Spain. It is produced domestically and the supply and prices are very competitive compared to other EU countries. The market for roses has been increasing over the recent years. Other cut flowers are produced such as tulips, gladiolus and lilies.
Spanish consumers mainly buy the cut flowers in mixed bouquets and single flowers. Flowers are now more popular and affordable to the Spanish consumer and therefore they are no longer considered a luxury product.
There is also an increased demand for commercial use as the increasing sales of mixed bouquets can be a sign of a greater demand and a higher disposable income. This demand is only expected to carry on increasing in future years.
Tags: spanish, spain, carnations, lilies, bouquets, cut flowers, tulips, dianthus
Welcome to Flower Experts
Written for you by flower experts, giving you tips and advice on everything flower related. Read interesting flower facts and news.
Send Christmas Flowers
Latest News