Christmas 2019 Collection
by Flower Experts Editor on October 16th
Christmas 2019 Collection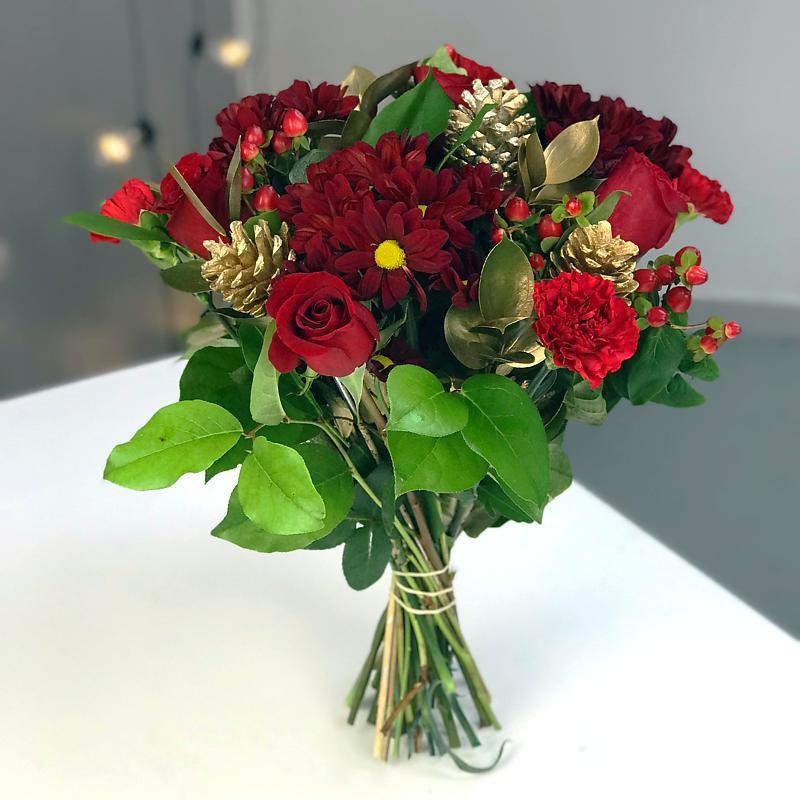 Tis almost the season yet again; this year has fairly flown by hasn't it?!
As well as mistletoe, mulled wine and Die Hard (yes people, it's a Christmas movie), the other fantastic thing about the festive season is all the lovely Christmas Flowers. Nothing says merry Christmas quite like a sparkly Christmas flower arrangement, such as the pictured All That Glitters Bouquet.
Seasonal colours for Christmas bouquets tend to be either predominantly red or white, with more often than not a dash of sparkle thrown into the mix with the inclusion of gold dipped cones, frosted apples or other shiny festive picks. Lotus heads are also a popular addition to Christms bouquets, but be warned they do apparently give some people the heebie jeebies!
There are various reasons to have Christmas flowers delivered; perhaps you want to decorate your home over the winter holidays with seasonal flower arrangements. Or perhaps you want to wish someone a merry christmas by presenting them with a colourful Christmas bouquet.
Feeling inspired? If you're after wholesale Christmas flowers and picks, see our contact info below to get in touch and make a price enquiry.
Contact us now :
Email - sales@flowerexperts.com
Phone - 0131- 539 - 7858
Fax - 0131 - 476 7475
Welcome to Flower Experts
Written for you by flower experts, giving you tips and advice on everything flower related. Read interesting flower facts and news.
Send Christmas Flowers
Latest News