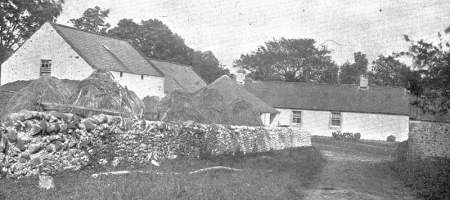 Burns Night
by Brian Nisbet on November 7th
Burns Day (origins)

The 25th January heralds a huge celebration throughout Scotland, for this is Burns Day. Burns Day is held to celebrate the life and works of Scotland's most famous poet (or Bard), Robert "Robbie" Burns. Robert Burns was born in Alloway, Ayrshire in Scotland on the 25th January 1759. He was born into a poor family of farmers. The oldest in a family of seven, Robert Burns was schooled and taught to read by his father. Robert Burns developed an extraordinary love of literature. As is often the case when a genius mind has to struggle with the complexities and harsh realities of life, his hard upbringing and tumultuous times in which he lived, all contributed to the masterpieces he produced.
Burns day is often said to epitomise the Scottish people and the fact that it is celebrated by Scots throughout the globe, brings pride to the home nation. When Robert Burns started writing poems and songs and their circulation grew, this was significant not just for the man himself, but for the peasantry around the world. Robert Burns poems and songs were adopted by people of the same social standing as himself as far a field as Russia! Although Burns himself managed to do well in life, being a respected Freemason and achieving notoriety and recognition for the masterful works he produced (as well as for his drinking and womanising ways!).

Burns Day is celebrated with a meal, which includes the Scottish delicacy, Haggis (which is sheep parts cooked in a sheep's stomach), traditionally Bag Pipes will be played, whiskey will be drunk and the room will be decorated with the national flower of Scotland,the Thistle. Much of Burns literature will be read, including the Poets Grace and with everyone standing and arms crossed holding hands, his most famous offering, Auld Lang Syne, will be sung heartily by all!
Welcome to Flower Experts
Written for you by flower experts, giving you tips and advice on everything flower related. Read interesting flower facts and news.
Send Christmas Flowers
Latest News