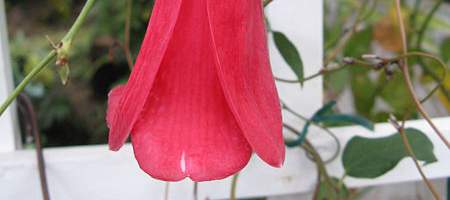 Flowers from Chile
by Dave Marshall on May 7th
The commercial cut flower industry in Chile has grown rapidly over the last couple of decades, which is partly due to the shift in trade away from the Colombian market and largely because of the country's seasonal position in respect to northern hemisphere nations. Indeed, Chile is able to supply countries such as the United States and the United Kingdom with certain flowers that would otherwise be out of season. This has helped to move Chile from a niche supplier of fresh cut flowers into a large global producer.

Chile exports fresh cut flowers to countries all over the world, although the vast majority of its produce is usually distributed amongst the United States (55%), The Netherlands (40%) and the United Kingdom (2%). Data published in 2005 on Chile's floricultural industry shows that lilies, peonies, tulips, roses and leucadendron Safari Sunset were the most popular exports. Indeed, lilies accounted for some $1.66 million worth of exports, whilst peonies brought in almost $700,000. In total, the international commercial cut flower industry in Chile is worth millions of dollars and its global market share has been steadily increasing over recent years, despite the worldwide economic downturn.

Chile is home to a number of native plants and flowers that serve to bolster its floriculture both at home and abroad. The Austral Bellflower grows in Southern Chile and, as its name suggests, features large bell-shaped pink petal flowers that prove very popular among consumers. The Chilean Bellflower is similar to the Austral, although this flower tends to be sold more as a plant vine due to its prolific nature (it grows up to 20 ft in height). The Chilean Guava is another exotic fruit bearing plant that can be sold in the fresh cut commercial market, as the small white and pink bell-shaped flowers are a delight in most novelty bouquets.
Welcome to Flower Experts
Written for you by flower experts, giving you tips and advice on everything flower related. Read interesting flower facts and news.
Send Christmas Flowers
Latest News