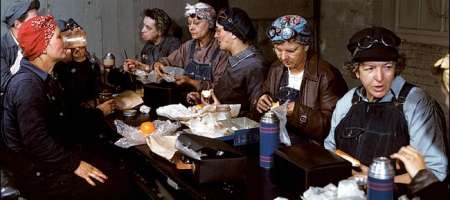 International Womans Day
by Kerry Joyce on August 21st

Woman's Day is a traditional celebration that stems back almost a century. It is supposed to recognise womens' place in the world as being more significant than previously recognised. Before 1911 when the day was first introduced into practice women had taken on more traditional roles where domestic duties and having children were of primary importance.

From around the beginning of the twentieth century women began to take on a more significant role in society, particularly in the world of work. Women also fought for their rights such as the right to vote around the same time. Women wanted the opportunities men had and events such as the world wars soon afforded these opportunities.
While women initially found menial work suited to their sex such as factory work, sewing and childcare, this obviously developed until women were able to work as much as men today.

An international conference of working women took place in Copenhagen in 1911 and during this conference it was declared that there should be an International Womens' Day. This day takes place on 8th March and while it is not celebrated as much as Mother's Day or Valentine's Day is in the UK it is a similar celebration. Men celebrate their womenfolk - mothers, wives and girlfriends by buying them flowers for international Womens' Day.

While it began as a political day it has since become more of a cultural tradition similar to other days where flowers are given to women. In Russia it is particularly popular and many flowers are given, particularly mixed bouquets and red roses.
Welcome to Flower Experts
Written for you by flower experts, giving you tips and advice on everything flower related. Read interesting flower facts and news.
Send Christmas Flowers
Latest News