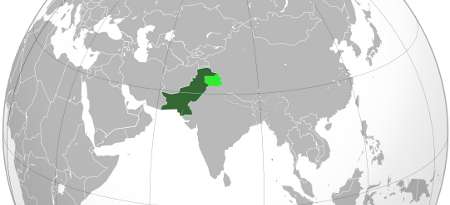 Flowers from Pakistan
by Dave Marshall on October 14th
The rapidly growing global flower industry, which generates in excess of $100 billion each year, has recently adopted Pakistan into its ranks. In early 2008, the country established its very first wholesale flower market in the form of the Lahore Flower Exchange, which was inaugurated at Mini Tollington Park in Gulberg and features a diverse range of flowers that are sold directly from the growers. Essentially, Pakistan cultivates many different kinds of flowers that are intended to be sold commercially, whether within the country or via international trade. Certain types of Pakistani flowers are unique to Pakistan, although the majority are more or less common to most other parts of the world.

Jasmine, for instance, is grown in many corners of the world. However, jasmine or 'Chambeli' is the national flower of Pakistan, so it is of great significance to the country. Therefore, it is perhaps unsurprising that jasmine is also one of the most popular flowers to be sold in Pakistan and it is also heavily exported from the country, at least relatively. The word Jasmine derives from yasmin, which refers to a 'gift from God' in Arabic. Appropriately, Jasmine features a beautiful white flower that is often exported to Middle Eastern countries.

Pakistan also cultivates the gerbera, which refers to a genus of ornamental plants that bear diverse and vividly colourful flowers. Gerbera only grows in tropical regions of Pakistan, in addition to other countries such as South American and Africa. The Gerbera flowers are highly sought after in the international sphere, making them one of Pakistan's most heavily exported commercial cut flowers. Other types of flowers grown in Pakistan for the commercial markets include roses, carnations, chrysanthemums, tulips, poppies and orchids. Nevertheless, if there was one type of flower that would define the country best it is the beautiful jasmine.
Welcome to Flower Experts
Written for you by flower experts, giving you tips and advice on everything flower related. Read interesting flower facts and news.
Send Christmas Flowers
Latest News