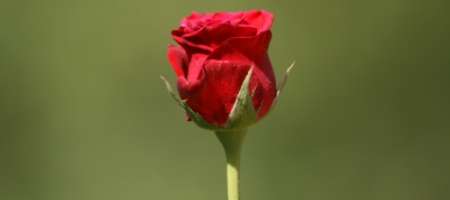 Red Rose Info
by Brian Nisbet on February 3rd
The red rose was thought to be the favourite flower of the Roman goddess of love, Venus.
On Valentine's Day, the sale of fresh flowers doubles, with 55 million red roses sold in the UK alone. Billions of red roses are bought worldwide on this day. 90% of flowers on this day in the UK are bought by men, although the percentage of flowers bought for men on Valentine's Day is gradually increasing.
Red roses come in all shapes and sizes, some with short stems of 40cm in length, others measuring 6 feet long holding huge flowers the size of a cauliflower. The variety is staggering. Petals vary from glossy to matt, flowers range in size right down to flower heads the size of a small egg, and colours vary from lively orange, vibrant scarlet, pillar box red, strong crimson and luscious burgundy right through to almost black shades. In addition there are a huge number of varieties of red rose, each with a different appearance from the next. Fragrance also varies considerably.
Some red roses have a highly charge perfume, extremely heady and powerful, while others are more subtle in their fragrance. Many roses have no perfume at all.

The demand for red roses on Valentine's Day causes more than a few problems for growers worldwide. It takes at least 6 months from the planting to harvesting stage, and the farmer could well be left with surplus on his hands if he does not gauge the correct quantity to grow. He is, therefore, more likely to underestimate the demand, and as demand outstrips supply for red roses on this special day, prices tend to rise
Welcome to Flower Experts
Written for you by flower experts, giving you tips and advice on everything flower related. Read interesting flower facts and news.
Send Christmas Flowers
Latest News