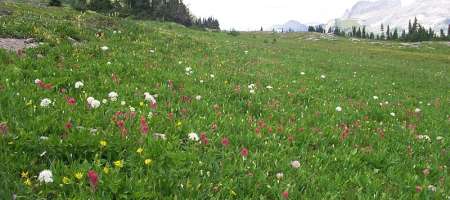 Flowers from Germany
by Dave Marshall on May 12th
Germany has a leading position in the world market scooping 11.46% of the world market share - although it does not supply Europe as much as the Netherlands, which are Europe's largest suppliers. It also only provides Germany itself with 36% of all production preferring to source its own cut flowers from the Netherlands like many other European countries. During the winter it is also supplied by non EU countries such as Ecuador, Columbia and Kenya in order to maintain the market all year round.
The best sellers in Germany include roses, tulips, chrysanthemums, gerberas, carnations and lilies almost all of which are grown by the Netherlands. These flowers are particularly popular as many Germans are price conscious consumers, preferring simpler blooms to more exotic or unusual flowers.
There has been a drop in ornamental flower growing which has demonstrated a lack of interest in variety and development of less common species. Instead common garden variety blooms are much preferred - although tastes might be influenced by the demand for organic products as the organic market is growing in Germany. This could lead to new market entry from the UK as many of their wholesalers produce organic ranges including cut flowers.
However the cut flower industry is not set to change dramatically as it is a mass market consumption product sourced easily, and at relatively low cost since suppliers are not far from Germany. Production is also for large markets. There is little interest in developing new or exotic varieties as Germany has already seized a large proportion of the market.
Tags: germany, exotic, organic, chrysanthemums, gerberas, carnations
Welcome to Flower Experts
Written for you by flower experts, giving you tips and advice on everything flower related. Read interesting flower facts and news.
Send Christmas Flowers
Latest News