Valentine's Day 2020 Collection
by The Editor on January 15th
Valentine's Day 2020 Collection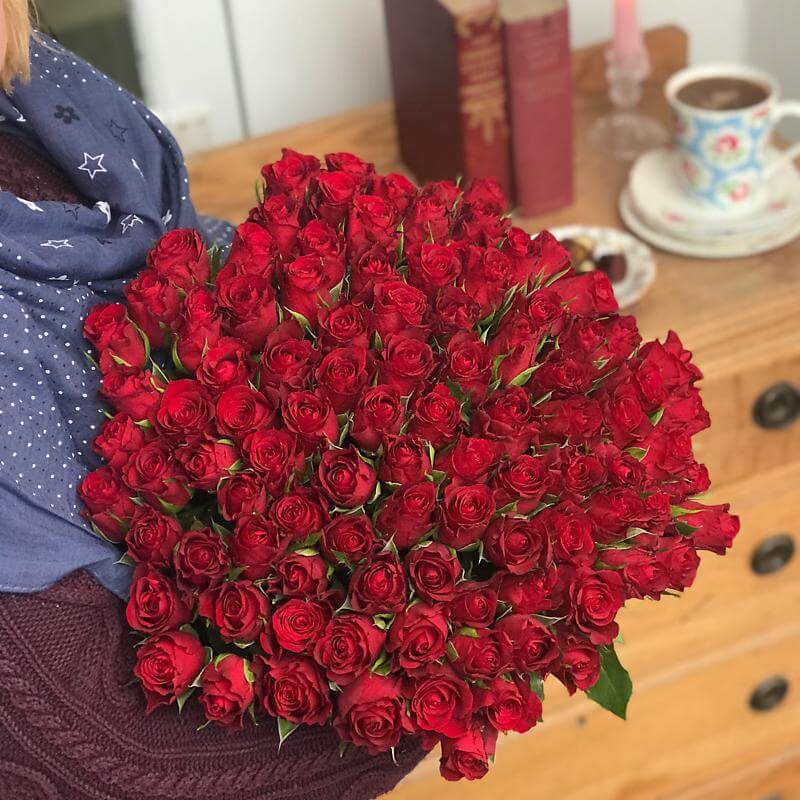 With Valentine's Day beginning to appear over the crest of temporal horizon, it's time to start thinking about Valentine's Day Flower Bouquets and gifts for February the 14th.
The immediate and obvious go-to is red roses, such as the incredibly impressive 100 Red Roses Bouquet pictured above. Fellas, if you're looking to make a bold gesture and make their Valentine's Day the most unforgettable one yet, you needn't look much further.
But it isn't always necessary to go full throttle and splash out with an enormous gesture. Sometimes something simple and subtle will suffice. Flowers are a great gift option for Valentine's Day - much more affordable than jewelery - and it's a one size fits all gift that you needn't worry they already have, won't need, or won't use. Everyone loves flowers and no-one can have too many.
So whether you go for a single red rose with a box of chocolates or a bouquet of red and pink flowers, there are plenty of other options beside the usual bouquet of red roses.
Feeling inspired? If you're after wholesale romantic flowers, see our contact info below to get in touch and make a price enquiry.
Contact us now :
Email - sales@flowerexperts.com
Phone - 0131- 539 - 7858
Fax - 0131 - 476 7475
Welcome to Flower Experts
Written for you by flower experts, giving you tips and advice on everything flower related. Read interesting flower facts and news.
Send Christmas Flowers
Latest News