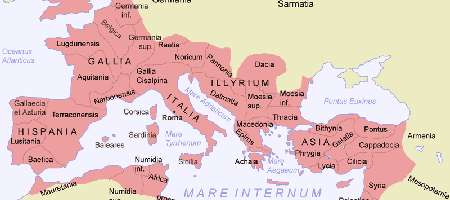 Flowers in Italy and Europe
by Flower Experts Editor on January 27th
Europe consumes over 50% of the world's flowers and produces a large portion of the world market. The main consumers are Germany, followed by the Netherlands, France, the UK and Switzerland, with Italy as a joint fourth largest consumer. In terms of export one of the main exporters is the Netherlands closely followed by Germany, Columbia, Italy, Spain, Israel and Ecuador.
Italy has the fourth largest flower market in the EU and is the second largest producer.
Flowers are very popular in Italy, and so they source their flowers from all over the world. Recent entries into the Italian cut flower market include the Philippines. Japan also enjoys a business relationship with Italy selling more exotic blooms, such as orchids, to this country. Other countries that contribute include the Netherlands, Thailand, Africa and France.
The most popular flowers in Italy are roses and orchids as Italians prefer more delicate subtle flower arrangements for weddings and bouquet gifts.
Unlike in the UK where chain stores and supermarkets sell more than 50% of all cut flowers within the market, Italy sells flowers through more traditional florists and on market stalls predominantly. The purchase of flowers for numerous purposes is a popular consumer choice in Italy latest figures show around 1,619 million Euros was spent on flowers.
Italy also grows its own roses and sells these flowers along with carnations which prove particularly popular in the UK, Germany, Switzerland and Austria. While Italians spend a great deal of money on cut flowers Italy also makes money from exporting flowers to a world market for cut flowers.
Welcome to Flower Experts
Written for you by flower experts, giving you tips and advice on everything flower related. Read interesting flower facts and news.
Send Christmas Flowers
Latest News