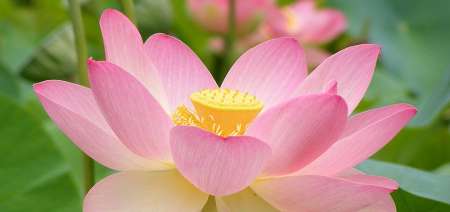 Flowers from India
by Kerry Joyce on June 27th
India grows a large variety of flowers including orchids and rhododendrons which are exported to a number of countries. India has always cultivated a gardening culture as during the Buddhist period many gardens were created. These gardens were built up around monasteries and stopas which portray some of India's most beautiful flowers. They are quite a famous sight to see and demonstrate a longstanding tradition of cultivating flowers. This tradition has also ensured a wide variety of flowers being grown in India.

There are some well known flowers produced by India including musk roses, blue poppies,
foxtail lilies, begonias, wild tulips, Ganges primrose and blue sage. While some of these flowers can be grown easily enough in other countries India does engage in some exports.
The flower market has not been altogether cornered although Holland and Columbia share around eighty per cent. There is an opportunity for India to make a breakthrough although the European market is still fairly saturated as it takes imports from all over the world and enjoys relationships with Africa, Latin America, Holland and Italy. However, India has forged relationships with other countries and exports to the Netherlands, Middle East and Far East countries.

While some of the flowers grown in India can be grown in other countries India can grow its market share as there are some flowers indigenous to India which are more difficult to grow elsewhere as they do require a warmer climate. These might be sold abroad to increase the market share particularly as India produces flowers in an economic fashion.
Welcome to Flower Experts
Written for you by flower experts, giving you tips and advice on everything flower related. Read interesting flower facts and news.
Send Christmas Flowers
Latest News