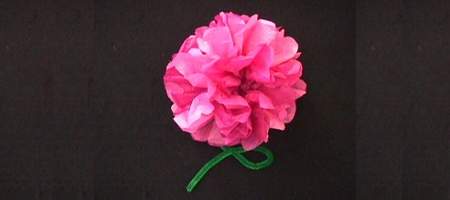 Flowers from Mexico
by Barry Marshall on April 11th
The commercial cut flower trade of Mexico, at least so far as the international arena is concerned, is relatively small. However, Mexico represents a considerable opportunity for expansion in the floricultural industry and is slowly emerging as a niche supplier of long-established flowers in addition to various others that are native to the country. Notwithstanding its potential for growth, Mexico still relies heavily on imports from floricultural giants such as Ecuador, so it may be some time before the country is known as one of the leading suppliers of fresh cut commercial flowers. Despite its limited produce, Mexico's leading states for floriculture include Puebla, Guerrero, Morelos, Michoacán and Mexico.

Nevertheless, Mexico boasts a diverse display of flora and the country's national flower is certainly one of the most stunning and beautiful flowers that can be found anywhere in the world. Indeed, the Dahlia pinnata comprises a showy flower head that consists of many delightful short red petals with white point tips. Whilst the Dahlia pinnata is no doubt a truly splendid flower, it is commonly held that the more symbolic yet nowhere near as splendid flower of Mexico is the somewhat plain Yucca glauca.

Mexico features changeable climatic conditions that are not always suited to floriculture, which is partly why the commercial cut flower industry in the country is not as strong as it perhaps ought to be. Indeed, without significant investment in advanced floricultural techniques and equipment, Mexico may never truly do justice to its large selection of natural flora. Aside from the impressive Dahlia pinnata, Mexico is renowned for its large variety of orchids. In fact, Maxillaria tenuifolia, Mormodes unicolor, Osmoglossum puchellum and Pleurothallis inmersa are all native to Mexico but do not carry with them instantly recognisable names. More common Mexican produce includes roses, carnations, lilies and chrysanthemums.
Tags: mexico, roses, dahlia, carnations, lilies, chrysanthemums
Welcome to Flower Experts
Written for you by flower experts, giving you tips and advice on everything flower related. Read interesting flower facts and news.
Send Christmas Flowers
Latest News